Another manga-based, Johnny-starrer dorama is out and it features Nishikido Ryo in another teacher role like Gomen Ne Seishun's and a time travelling samurai like in Chonmage Purin (A Boy and his Samurai).
Samurai Sensei is an adaptation of Esusuke Croe's comedy manga. Nishikido plays Takechi Hanpeita, a samurai from the Bakumatsu period, the leader of Tosa Kin no To whose ultimate goal is to bring down the ruling shogunate and make Japan a stronger country that withstands foreign pressure. However, he was arrested for assassinating Yoshida Toyo and was ordered to commit seppuku (ritual suicide).
The drama starts with a seppuku scene but instead of waking up to what he thought was hell, Takeichi finds himself in modern day Japan. Fortunately, he is taken in by a gentle and generous sensei of a cram school despite the protests of his granddaughter, Haruka.
Acting alongside Nishikido is Kamiki Ryunosuke as Sakamoto Ryoma, a role that was played by his Amuse senpai Fukuyama Masaharu in Ryomaden. In modern clothes and trendy hairstyle, the tech-savvy Ryoma has already adjusted to the ways of the modern society.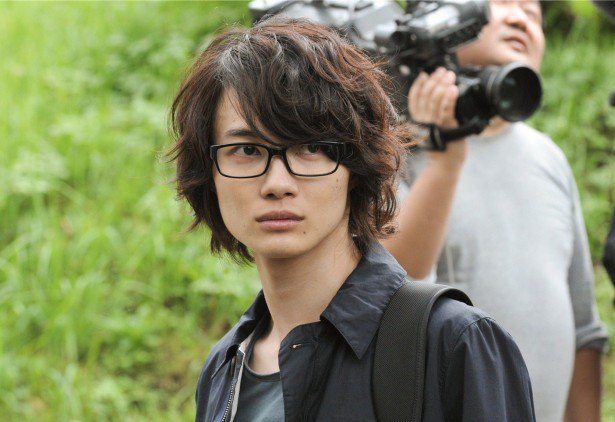 It's sad that Kamiki is back to a supporting role after Gakkou no Kaidan but it doesn't matter to someone of his caliber to worry about exposure and all. He can do a cameo and still be the most memorable character in a series anyway. So that shouldn't be an issue. He only appeared briefly in the first episode so I can't wait to see more of Ryoma's mirthful personality.
Although this is Nishikido and Kamiki's first drama together, they showed some good chemistry right off the bat. Unlike some dead fish eyes actors, Nishikido's acting is decent enough to take the lead. I actually thought he was charming in Gomen ne Seishun. I also watched a bit of Chonmage Purin so seeing him in a samurai garb is sort of a deja vu.
The pilot episode introduced adorable characters and ended with a hackneyed cliffhanger that would probably turn Takechi into a hero recognized by the townsmen who once laughed at him. In spite of the show's predictability, there was a tender moment when Takechi revealed his disappointment upon witnessing what the "Japan" that he fought so hard for has become. But kind grandpa sensei told him that destiny must've had a reason as to why he found himself trapped in an era 180 years beyond his time.
Now I'm looking forward to this dorama more than 5-ji kara 9-ji made.